The Grand Lodge Of North Dakota
Welcome to the website of the Grand Lodge of Ancient Free & Accepted Masons of North Dakota. We wish to give the viewer access to information concerning the history, Lodges, and the various activities and functions of the Grand Lodge and local Lodges that are in North Dakota.
Here you can learn about North Dakota Freemasonry and the many ways in which its members strive to become better men by living the Masonic tenets of Brotherly Love, Relief, and Truth. These tenets are taught through degrees that are presentations of allegory and symbolism which contain lessons sent down to us from times past but are still an important part of life in a civilized society today.
We are not a secret society. All of our ancient rituals and modes of recognition can be read about in libraries or seen on the Internet. Our true secrets come to each of us through wisdom gained by personally following the way of Masonry, and these valuable secrets cannot be found in libraries or on the Internet.
Freemasonry is the oldest and largest fraternal organization in the world. Many of the founding fathers of this nation were Masons, including thirteen signers of the Constitution. Fourteen U.S. Presidents were Brother Masons beginning with George Washington. Over 4 Million of us in the U.S., coming from diverse ethnic, religious, vocational, and political backgrounds, continue to build this fraternity on the cornerstones of friendship, benevolence, and self-improvement.
Thank you for visiting our website, and please come to visit us again as this site improves. If you have questions about becoming a Mason or about Masonry in North Dakota, please contact the Master, Secretary or a Mason of a Lodge near you or contact the Grand Lodge office. The contact information for people who will welcome your inquiry is listed elsewhere on this website.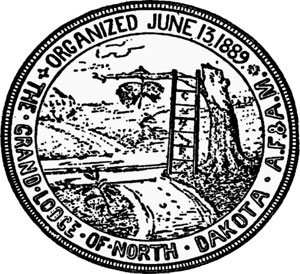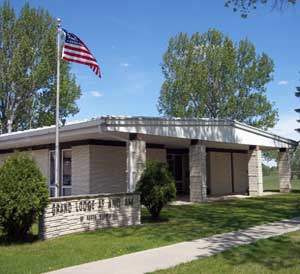 800-358-3306